source: StadiumDB.com [MM]
Work in the new sports arena has entered an advanced phase. The world-class stadium is 80% complete. The last elements of the stadium's steel roof have already been installed. Ultimately, the installation should be ready in 2022.
The Sydney Football Stadium (SFS) will offer 42,500 indoor seats and top-notch facilities for team members, VIPs and the fan community. Viewers will be closer to the action than ever. The open lobby will offer panoramic views of the grounds, accessible from a wide range of dining options located throughout the property.
SFS will replace the Allianz stadium, which was demolished. New team rooms, including four gender-neutral changing rooms, will allow men and women to play rugby in a comfortable environment. With new medical rooms, wetlands, warm-up areas and regeneration pools, they will offer athletes a rich catalog of facilities.
Ultimately, SFS is expected to become a world-class sports, entertainment and recreation facility, attracting local, interstate and international visitors.. The stadium will also help stimulate the economy, which it is already doing by involving local businesses in its construction.
Local companies were privileged to carry out work within the framework of a large-scale enterprise. This applies to installing roofs, laying sod or making installation (electrical) connections. The supply of new jobs will also increase.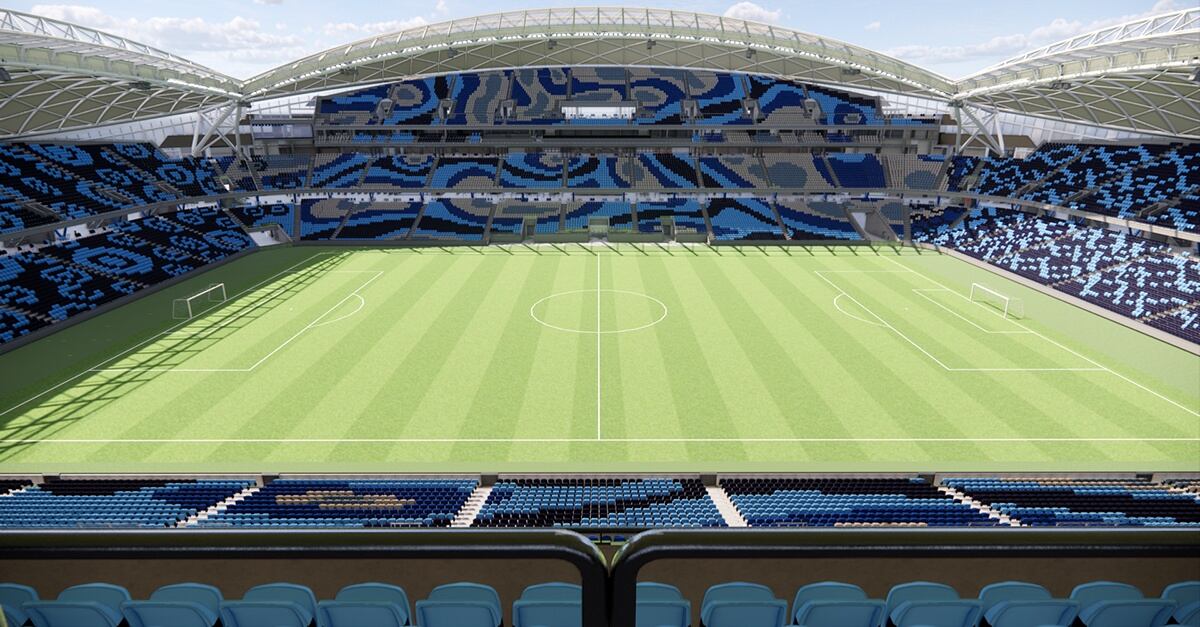 © Cox Architecture
Some time ago it was estimated that 300 million Australian dollars (193 million euros) of the stadium construction budget had gone to companies in New South Wales, but later it was found that this amount had been increased by 180 million Australian dollars (116 million euros). .
Increasing the participation of local entrepreneurs in the stadium works is in line with the government's strategy. The total cost of building the site is AUD 828 million (€ 531 million).
In the optimistic variant, the arena will be completed before the grand final of the NRL 2022 (National Rugby League). On a daily basis, the stadium must "house" two rugby teams (New South Wales Waratahs and Sydney Roosters), as well as football players from Sydney FC. The lucky ones in the fan community will have priority in purchasing tickets for the matches of the coming season when the site opens.
Author: Miłosz Magrzyk