LiveScore Daily is here to deliver all the big talking points from around the world of football throughout the day. Keep refreshing this page for the latest bite-sized stories.
Marsch: Haaland makes City the best in the world
Leeds boss Jesse Marsch wants Erling Haaland to return to his birthplace this summer – but has backed the Norwegian star to shine at Manchester City.
Goalscoring sensation Haaland, 21, will join Pep Guardiola's squad on July 1 after City confirmed they have reached an agreement in principle with Borussia Dortmund to sign the talisman.
His father Alf-Inge played for both City and Leeds and Marsch jokingly questioned the youngster's choice of destination.
The Whites boss said: "I would have liked him to return to Leeds, his hometown. But I understand the decision to go to Manchester City.
"Erling is destined to be one of the best players in the world. It's his quality but also his talent.
"He can play any style, but it makes City, arguably the best team in the world, even better. I always wish Erling the best, he's an incredible human being."
Marsch's men host Chelsea in a colossal clash tomorrow night after slipping into the Premier League relegation zone at the weekend.
Champions League changes approved
UEFA has officially approved changes to the Champions League format from 2024-25.
The competition will abandon its traditional group stage, switching instead to a "Swiss system" where teams play against randomly seeded opponents in a league ladder format.
Debate had raged over the number of matches each team would play in this phase and the original suggestion of 10 matches has now been reduced to eight.
Four more qualification places were also made available, marking the move to a 36-team tournament, although only 16 teams reached the knockout stage.
Once all the teams have played eight league matches, those ranked first to eighth will advance to the last 16, while those ranked ninth to 24th will face off in a two-man play-off to book their place.
It was also proposed that two teams be chosen based on their UEFA coefficient rating, seemingly ensuring that traditionally bigger clubs were virtually guaranteed a place, but this controversial concept was dropped.
UEFA President Aleksander Ceferin said: "UEFA has made it clear today that we are fully committed to respecting the fundamental values ​​of sport and upholding the key principle of open competitions, with qualification based on sporting merit, fully in line with values ​​and solidarity, based on the European sporting model."
The work of the caramels is not yet finished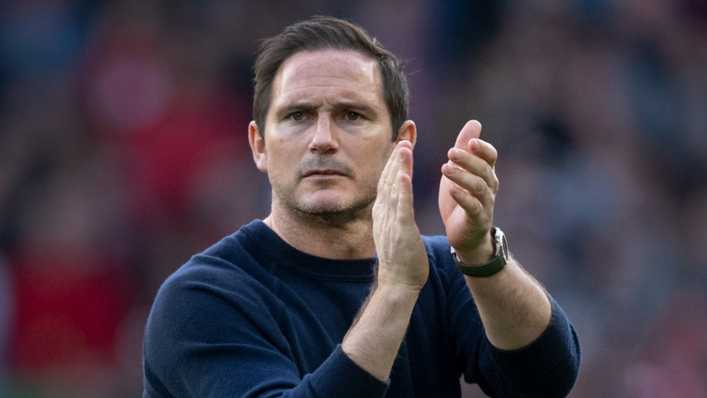 Frank Lampard only has eyes for Everton's results ahead of a crucial few days in the fight for survival.
The Toffees travel to relegated Watford on Wednesday night in search of a third straight Premier League win, while fellow contenders Leeds host Chelsea.
Yet Lampard insists he has no interest in what happens at Elland Road – only that his players are doing their job at Vicarage Road.
Lampard said: "As much as we talk about the things around us, tomorrow night we have to approach them in the right way.
"What matters is that we continue to do the things that have helped us perform in this recent run of games. We have always performed well at Goodison. Leaving has been the problem.
"Now there's a good feeling in the squad with back-to-back wins, which was important for us. All the players have to do is carry on with the mindset of the moment."
Neil: Sunderland proved the critics wrong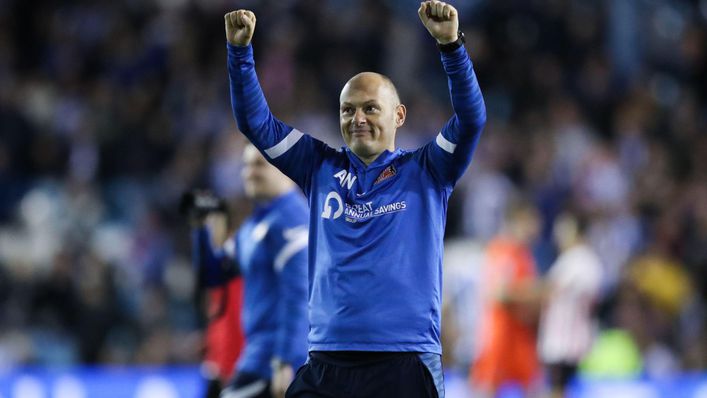 Sunderland boss Alex Neil says his side silenced their doubters as they saw Sheffield Wednesday 2-1 on aggregate to reach the League One play-off final.
Patrick Roberts' stoppage-time strike at Hillsborough proved crucial in a close encounter last night, saving the Black Cats a showdown with Wycombe at Wembley on May 21.
Victory would end a four-year stint in the third tier for the Wearside giants and former Preston manager Neil, 40, is determined to lead his side over the line.
Speaking full-time, he said: "I was so happy for the players tonight because they're written off.
"I can't remember how many people gave Sheffield Wednesday as their favourites, so they can put that in their pipe, right?
"We've been questioned, we're still questioned – can Sunderland make it in the play-offs, and all that kind of talking. But at the end of the day, we deserve it, we did the trick."
Their last play-off final ended in heartbreak in 2018-19 when Patrick Bauer's stoppage-time winner earned Charlton a dramatic 2-1 win under the arch.
It's been a long road back and Neil knows the biggest challenge of all is yet to come.
He added: "Although we are happy and happy and celebrated tonight, we will soon have to focus on the next one."