The 15 best of a brilliant league season.
Goalkeeper: Shane Ryan (Kerry)
Ryan has had a very calm and reassuring presence in Kerry's defense all year. The Rathmore man conceded just one goal in the Championship, and it was a stunning strike from Cormac Costello.
The key to the modern game is the push-out strategy. He could last a long time. When he went long, it was to his midfielders' advantage. But when he needed to be short, and he needed to be short late against Dublin and Galway, and despite them pressing hard, he won the ball back to the advantage of the defenders .
When the tribesmen were chasing the game, Ryan hit two shorts in the 68th and 71st minutes, and Kerry got runs from both of them.
He was by far the best goalkeeper this year.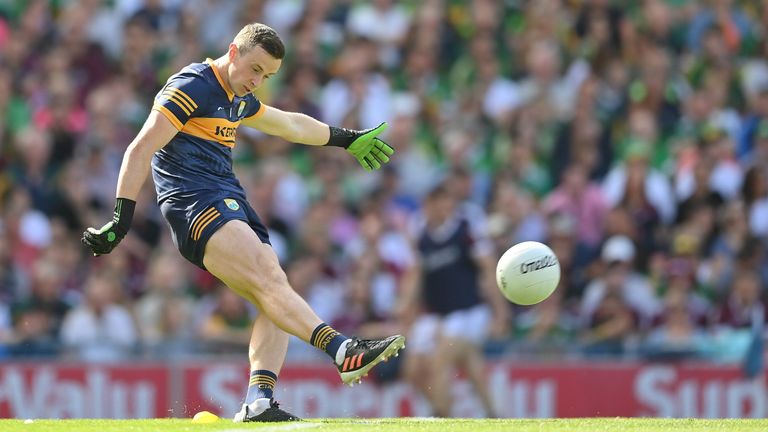 Full-back: Conor McCluskey (Derry), Jason Foley (Kerry), Liam Silke (Galway)
Derry has big name players, but has unearthed a real gem in McCluskey. Similar to Chrissy McKaigue, he was brilliant in his man-marking duties. McCluskey made more valuable contributions to the attack, more than Slaughtneil's man. Because of this, he gets the nod in front of his county man.
Jason Foley is only 25 and he's starting to hit his prime. His performance on Damien Comer crowns a magnificent year for him. He can take a lot of credit for Kerry who conceded just one goal this summer.
Meanwhile, Silke has made a massive contribution to the re-emergence of Galway. Defensively, he is often chosen to pick up the opposition's best striker. He was able to do that successfully, but he also adds attacking dynamics. He's not happy to sit out and has been involved in some of Galway's best moves. As a club player for Corofin, Silke always stood out. This year, he did it on the county stage.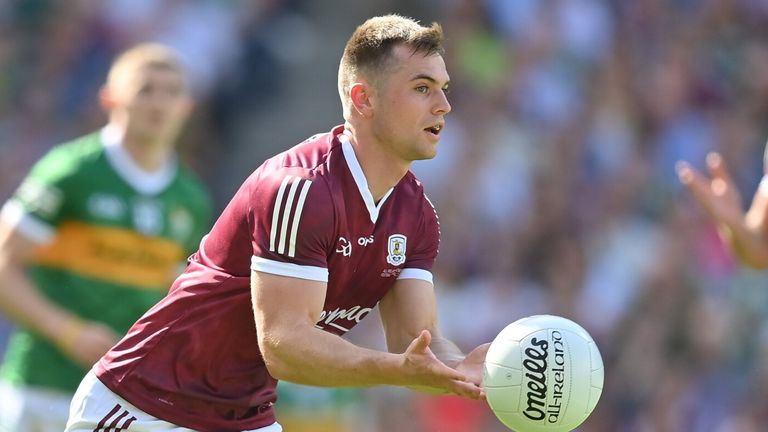 Half-back: Tom O'Sullivan (Kerry), John Daly (Galway), Gavin White (Kerry)
Before the Finals, Tom O'Sullivan was an automatic All-Star. He spent an uncomfortable 50 minutes scoring Shane Walsh.
But such was the quality of Walsh's scores, it was not that they were gifted to him. Another manager would have moved Tom O'Sullivan, but Jack O'Connor trusted him because he realized no one else could have stopped Walsh in this form.
More importantly, in the closing stages of this game, in the last 20 minutes, he grabbed Walsh and brought him down. But you look at all the other games, he's been exceptional this year.
Shirt number six was a draw between John Daly and Tadhg Morley. Both were fulfilling their defensive duties. I gave the green light to Daly because of his contributions in the future as well. He was able to command his defense. His passing was superb against Kerry. When they struggled against Derry, it was he who scored a game point in the first half. Likewise, he was advancing against Kerry.
Gavin White ticks all the boxes in terms of man marking, winning kicks whether short or through the middle. He is still a threat moving forward. One of Kerry's most consistent players and worthy of an All-Star.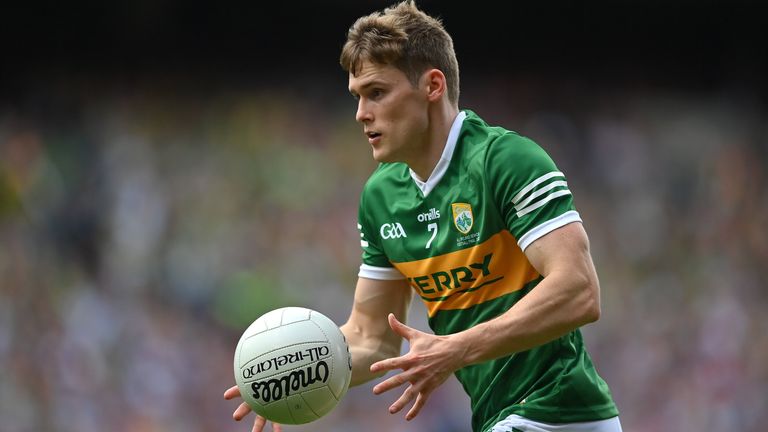 Midfielder: Rian O'Neill (Armagh), Cillian McDaid (Galway)
Cillian McDaid is an automatic choice. A player who came of age this year. His industry, his athleticism, his leadership came to the fore, and that's one of the reasons Galway came on minutes after winning an All-Ireland. When the chips were down in the second half, it was McDaid who led it against the Kingdom. He threw inspiring scores against Armagh and Roscommon. Not only is he worthy of an All-Star, but I would have him in my top three players this year.
Armagh came within a ball kick to reach an All-Ireland semi-final. There was every chance of beating Derry if they had won. In this regard, they are unlucky to get only one selection in this team. The man who made the biggest contribution is Rian O'Neill. He played a lot of his football in midfield and his scoring from distance was a joy to behold.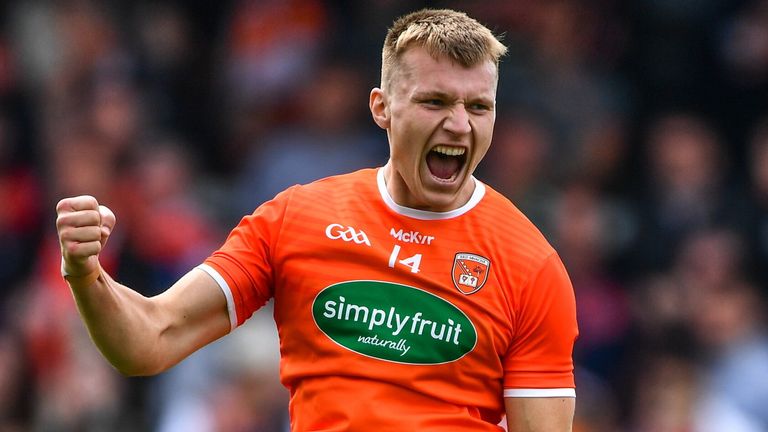 Half forward: Ciarán Kilkenny (Dublin), Seán O'Shea (Kerry), Shane Walsh (Galway)
The measure of a player is how well he is when the chips are down and the team is not performing well. For a man with so many All-Ireland medals, Ciarán Kilkenny led the fight against Kerry in the second half. He stood out and showed the leadership you need when the team needs it most. His work rate and movements were exemplary. One of the most consistent strikers in the country.
Seán O'Shea's consistency levels remained high throughout the league and championship, in terms of free takes. There is never any doubt. He will forever be remembered for his last-second score against Dublin. It was his goal and his point in the opening minutes that put Kerry on the right track in this game. A superbly talented footballer, and he will improve.
Walsh had maybe 15 on his back, but he played everywhere. His performance against Roscommon was immense. His display against Kerry was one of the best All-Ireland final displays we have ever seen. A candidate for the title of footballer of the year.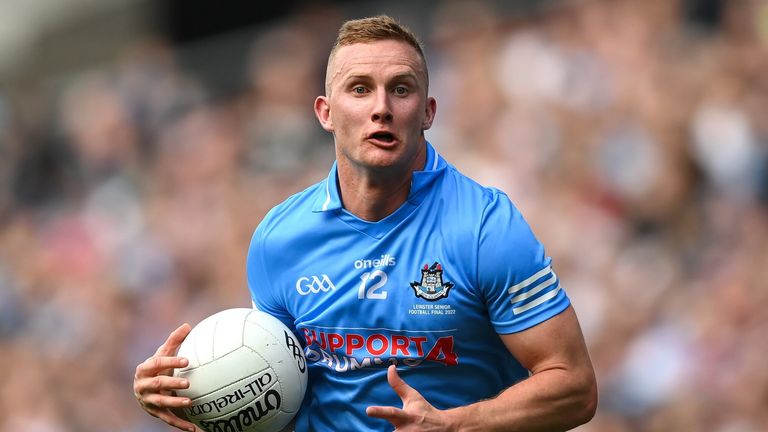 Full forward line: Paudie Clifford (Kerry), David Clifford (Kerry), Shane McGuigan (Derry)
David Clifford is my player of the year. Had he stayed on the pitch against Tyrone last year, chances are Kerry would have won the All-Ireland in 2021. He got injured and gave Tyrone the upper hand in overtime.
His ability to win the dirty ball, the quality of his recovery, the notes he took, the quality of his points with both feet, his intelligence to play in front of a double sweeper to win the ball and go over the bar . What a player. What a man.
I put Paudie Clifford in the full forward line, although he plays further back as a liaison between Kerry's defense and his brother up front. His movement off the ball, particularly against Dublin, was crucial. He wins his own ball, delivers quality passes and did it against the Dubs when they needed him most. An automatic selection into the team, and a major reason why Kerry is All-Ireland Champion.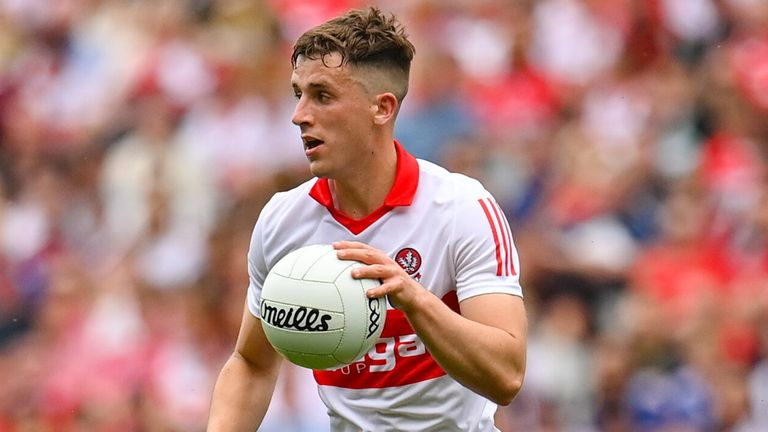 Last place came down to a choice between Damien Comer and Shane McGuigan. Although Derry received plenty of praise for their defence, they wouldn't have gone through Ulster without Shane McGuigan's prowess in playing both play and dead balls. He was ruthless. I gave him the green light for Comer.