LiveScore Daily is here to deliver all the big talking points from around the world of football throughout the day. Keep refreshing this page for the latest bite-sized stories.
WSL opening weekend postponed
The Women's Super League has postponed this weekend's first round of fixtures following the death of Queen Elizabeth II.
Britain's longest-serving monarch died on Thursday afternoon aged 96, ending 70 years on the throne.
The women's top flight has joined forces with the men's Premier League and the English Football League to call off this weekend's fixtures as a mark of respect for the Queen's service to the nation.
A statement from the FA read: "Her Majesty The Queen was a long-time patron of The Football Association and left a lasting and incredible legacy on our national game.
"As a mark of respect, following the death of Her Majesty The Queen, English football has united to postpone all football matches between 9th and 11th September.
"The FA can confirm that all Women's Super League, Women's Championship, Women's FA Cup and FA Trophy football matches will be postponed this weekend.
"Our thoughts are with our Chairman, HRH The Duke of Cambridge, and all of the Royal Family during this time."
England captains pay tribute
England national team captains Leah Williamson and Harry Kane paid tribute to the Queen.
An emotional reflection from Euro 2022 winning skipper Williamson on Instagram read: "A constant presence of grace and decency in a world that has continued to change around her.
"Understanding the loss of our queen is almost impossible, as it seemed, and we hoped, that she might reign forever.
"A wonderful monarch but an exceptional person. A light so bright, she gave us hope when there seemed to be none, a warm voice amidst moments of despair.
"A queen who united her people and whose spirit made her appear as one of us. Her Majesty, Queen Elizabeth II."
Male captain Kane tweeted: "My thoughts are with the Royal Family at this very difficult time.
"The Queen has been an incredible inspiration and her incredible years of service to this country will be remembered. Rest in peace, Your Majesty."
Ronaldo mourns 'irreplaceable loss'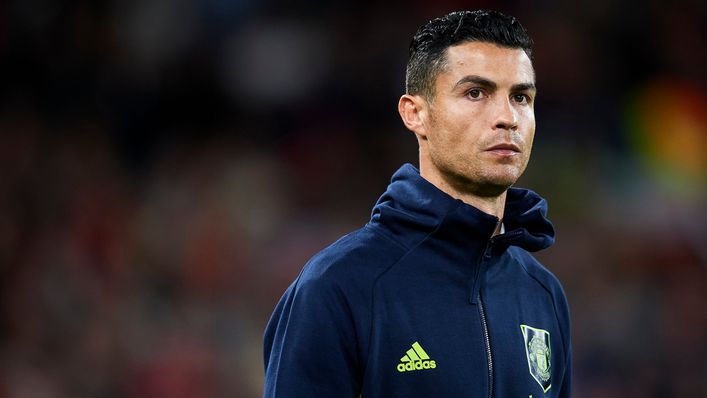 Cristiano Ronaldo was also among those to pay tribute as the Manchester United striker mourned the "irreplaceable loss" of the UK.
The 37-year-old said on Instagram: "Seven years of my career have been in the Premier League, making this my eighth season in England.
"Throughout these years I have felt the UK's undying love for her Queen, and how important Her Majesty was and always will be to the British people.
"I honor his memory and mourn this irreplaceable loss along with the country I have come to call home. My thoughts and prayers are with the Royal Family."
Hasenhuttl relies on consistency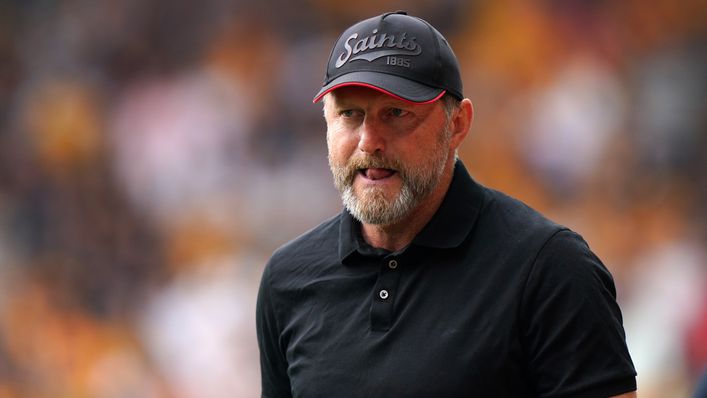 Ralph Hasenhuttl has challenged his Southampton side to be more consistent after a mixed start to the season.
The Saints have won two league victories this campaign but have suffered defeat in each of their subsequent top-flight matches.
They recently came from behind to beat Chelsea 2-1 before losing 1-0 to Wolves last weekend.
The south coast club were due to face Brentford tomorrow but the game has now been postponed along with the rest of the Premier League schedule following the death of Queen Elizabeth II.
The Austrian coach, 55, said: "Maybe you can say we don't do as well giving the lead too, that's the negative of being better in the second half.
"We certainly deserve more than what we have [at Wolves] and we had chances for more than one goal there and that's a positive thing, but in the end the result is a defeat.
"You have to be clear in the message during the week [in training] that not everything was going so well, because after half-time we had two or three situations where we could have conceded a second goal and then the game was over.
"And it's not just about taking more risks and going for the equaliser, you have to be careful and have a good balance.
"It hasn't always been there, so we've been very critical. With the way we played against Wolves, we know we can do better."
Wales and Scotland discover World Cup play-off opponents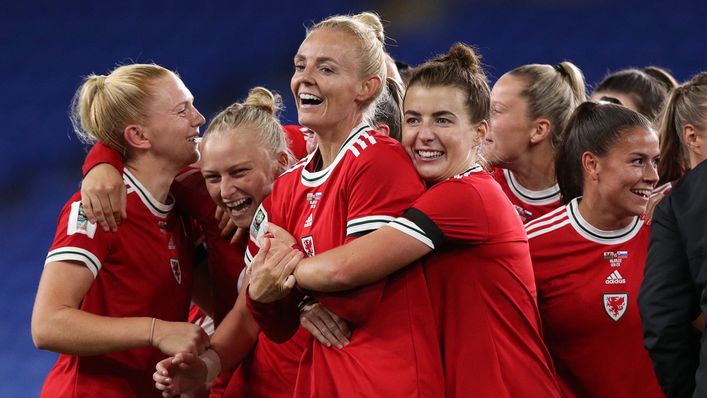 Wales will host Bosnia and Herzegovina while Scotland will be drawn to face Austria in the first round of the Women's World Cup play-offs.
The domestic duo will look to win their one-legged matches on October 6 in order to advance to the next round.
Victory for Wales, set to take part in their first-ever tournament play-off, will earn them a trip to take on Switzerland for a place at next summer's tournament in Australia and New Zealand.
Scotland will face the Republic of Ireland at home if they get the better of Austria.