Scotland in it to win it
Jack Hendry insists victory in the World Cup play-off between Scotland and Ukraine will mean as much to his country as it does to their war-torn opponents.
The pair are set for an emotional encounter in Hamden on Wednesday night knowing the winner will face Wales for a place at this year's tournament in Qatar.
Club Brugge defender Hendry, 27, supported team-mate Eduard Sobol during the Ukraine crisis but the accepted friendships will be forgotten when they take to the pitch tomorrow night.
He told Sky Sports: "Having it [Sobol] opened my eyes to what is happening in his country and how it affects him and his family.
"I've been there to support him during this difficult time and obviously hope he plays on Wednesday night, but I won't wish him luck in the football game.
"I know how much that means to him and how ready his team-mates will be for this game, but there is no doubt that we as a group of Scottish players will match that and more.
"We know how important it is for the county to try to achieve this, so next Wednesday it will be a friendship put aside for 90 minutes and it will be totally focused on the best team that comes out at the end.
Bowen is here to stay
Jarrod Bowen has described his first-ever England call-up as "everything you dream of" – but is determined to make sure he's here to stay as the Three Lions.
A magnificent campaign for West Ham was rewarded with a place in Gareth Southgate's squad for England's Nations League matches against Hungary, Germany and Italy.
After arriving at St George's Park for the first time, Bowen said: "That's it. It's all you dream of when you grow up and getting the call is obviously an honor and a privilege."
While the focus will be on those fixtures – which kick off with Hungary on Saturday – the 25-year-old is hoping to impress enough to keep his place ahead of November's World Cup.
On the possibility of being part of the Qatar team, he added: "Of course I thought about it. For me it's not just about coming and going, it's my first camp.
"The Nations League is also a big tournament and you want to be successful at every tournament."
The fans showed true class in Bale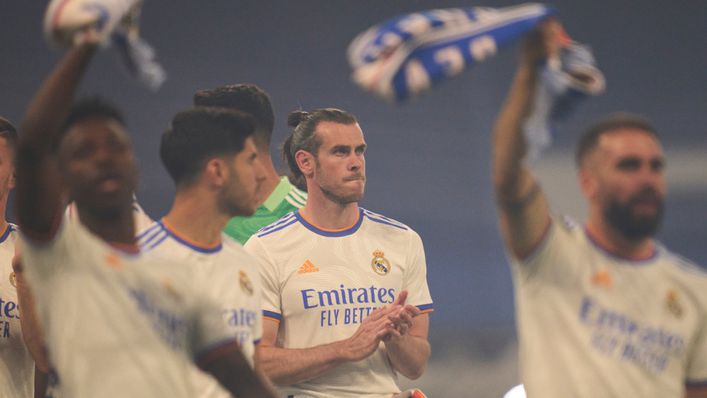 Wales boss Rob Page was delighted with the 'class' shown by Real Madrid fans to outgoing striker Gareth Bale.
Bale, 32, will end his nine-year spell with Los Blancos this summer after securing his fifth Champions League title last Saturday – although he barely featured it in that particular triumph.
But despite criticism from the Wales captain in recent seasons, he was cheered on by Bernabeu fans last Sunday as they celebrated their victory over Liverpool.
On dispatch, the Wales boss said: "They [Real fans] has shown class and rightly so for what he has achieved for this football club.
"You think back to what he did, scoring winners in the Champions League final and the way he did it, he deserves all the applause, absolutely.
"What an achievement for him personally. To be part of this group of people, this team that has achieved this, is phenomenal. Few players can say they have done this, so let's congratulate him on that."
Despite his lack of minutes this season, Welsh hero Bale is sure to play a key role for Page as they prepare to face Scotland or Ukraine on Sunday for a place at the 2022 World Cup.
Lampard fined for Anfield comments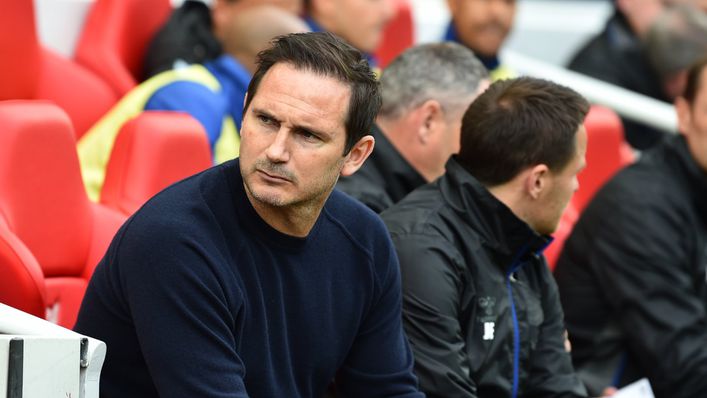 Everton boss Frank Lampard has been fined £30,000 by the Football Association for comments made after his side's 2-0 loss to Liverpool in April.
Lampard was angry that referee Stuart Attwell had not awarded the Toffees a penalty for a challenge from Joel Matip and suggested it would have been given if it had been done on a Liverpool player.
The FA say the comments breached rule E3 "in relation to media comments proven in a personal hearing".
Lampard said: "It was a penalty, you don't get them at Anfield.
"If it was Mohamed Salah on the Kop side, I think [the referee] give it. It was a foul on Anthony."
Spence wants to move to Forest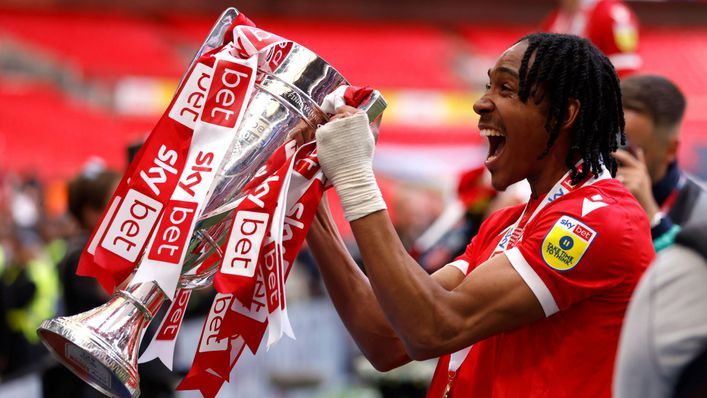 Djed Spence has admitted he would 'love' to join Nottingham Forest on a permanent basis following their promotion to the Premier League.
The 21-year-old right-back enjoyed an excellent season on loan from Middlesbrough and played a key role in their return to the top tier via Sunday's 1-0 final win over Huddersfield.
Reports say Forest are keen on a permanent deal but will face competition from Tottenham this summer, with Boro leaving almost certain.
Speaking about his future, Spence told Nottinghamshire Live: "[This club] means everything to me. I came here and the fans and the gaffer welcomed me. We lose together and win together.
"We're going up together. It means everything to me. I would love to stay, but it's not in my hands. We'll see what the future holds."
Later, during the wild celebrations with supporters in Nottingham city centre, Spence admitted he hoped to play at the highest level whether Forest choose to sign him or not.
He added to Sky Sports News: "I feel like I'm in a good place in my career at the moment. I just want to get to the top, whether it's with Forest or someone else. I want just enjoy it, really.
"I feel like I'm ready [for the Premier League]I think everyone is ready so we just have to prepare for the next stage."
PSG triggers the Mendes switch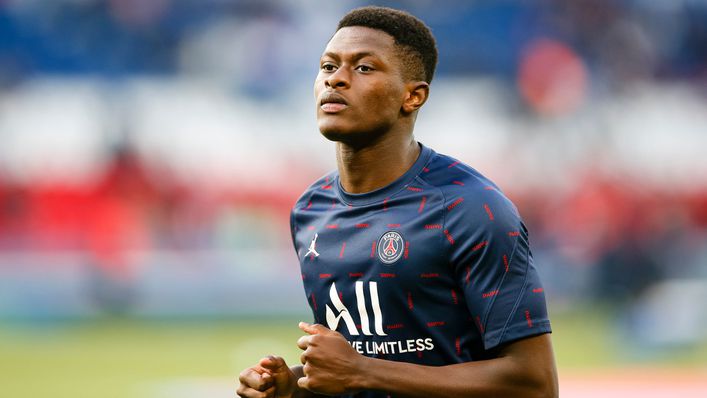 Paris Saint-Germain have triggered their option to sign teenager Nuno Mendes permanently from Sporting Lisbon.
The left-back, 19, has made 37 appearances for the Parisians after being loaned out last summer.
The Portugal international has been nominated for the Ligue 1 Young Player of the Year award and named the league's best left-back.
He impressed PSG enough to trigger his permanent transfer option from Sporting and will now remain at the Parc des Princes until 2026.