LiveScore Daily is here to deliver all the big talking points from around the world of football throughout the day. Keep refreshing this page for the latest bite-sized stories.
Forest is Premier League
Steve Cooper is eager to lead Nottingham Forest in the Premier League – but things could have turned out very differently at Wembley yesterday.
An own goal from Levi Colwell was enough to end Forest's 23-year exile from the top flight as Cooper's men held on to win the Championship play-off final 1-0.
As Cooper and Co celebrated long into the night, the Terriers found themselves ruining what could have been had two loud penalty cries not been dismissed by referee Jon Moss.
Cooper, 42, said: "I'm really happy for the players and the fans. I think we played well in the first half.
"Of all the good goals we've scored this season, we get one [the own goal] like that – but that's okay. And we managed to go all the way.
"Everyone linked to this football club deserves it. We are looking forward to a positive future. We took over Wembley today and are in the Premier League."
Former centre-back Michael Hefele, who played for both clubs before retiring, was quick to claim glory had been snatched from the Terriers.
Covering the game for Sky Sports, he said: "Huddersfield have been robbed. The VAR is there. If you don't give the first penalty you have to give this one. [the second] as you know you made a mistake for the first one.
"If the referee can't see it and his team can't see it, which is poor, we have VAR for such a big game and they have to see it."
Tribute to Zizou
Zinedine Zidane's superb left-footed volley in the 2002 Champions League final was commemorated by the reissue of the boots he wore during the game.
The clash between Bayer Leverkusen and Real Madrid at Hampden Park will forever be remembered for Zidane's winning strike at half-time.
His sublime goal secured a 2-1 win for Real and was the highlight of an action-packed encounter which had previously seen Raul's opener canceled out by Lucio.
To celebrate this famous day, the adidas Predator Mania boots that the Frenchman donned have been recreated and are now available for budding Zidane.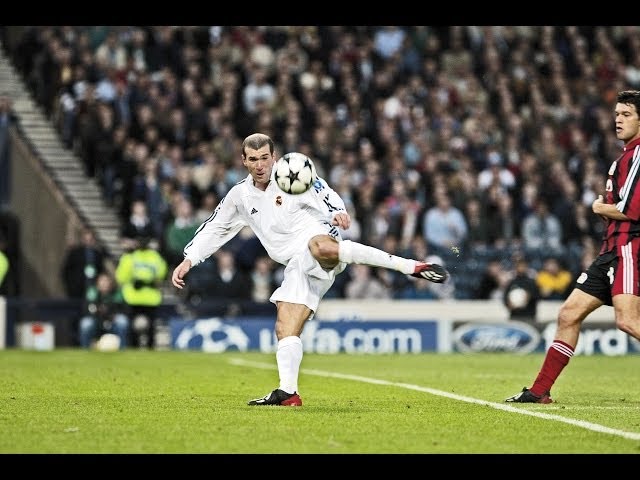 Ben is Gunner failed
Ben White has withdrawn from Gareth Southgate's England squad for the upcoming Nations League fixtures.
Arsenal defender White, 24, is injured and will continue his rehabilitation with his club.
The majority of Southgate players showed up at St George's Park earlier today but Raheem Sterling, Kieran Trippier and James Ward-Prowse will arrive tomorrow.
After appearing in Liverpool's Champions League final against Real Madrid on Saturday night, Trent Alexander-Arnold is also set to join his international teammates.
sea ​​of ​​red
Jurgen Klopp's signature beaming smile greeted thousands of Liverpool fans who took to the streets yesterday for their team's open-top bus parade.
After losing the Champions League final to Real Madrid the night before, the Reds took to the streets of the city to celebrate winning the Carabao Cup and FA Cup in a remarkable season in which they chased an unprecedented quadruple.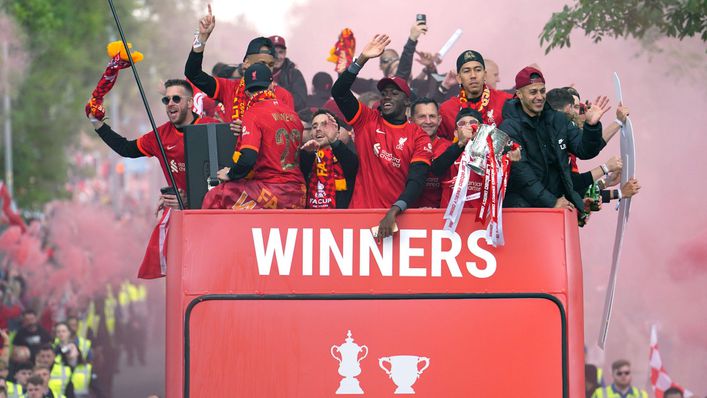 A delighted Klopp said: "Lose the Champions League final the night before and people come here in the mood they have.
"It's absolutely exceptional. It's the best club in the world.
"Yes, we lost the last two trophies [the Premier League and Champions League] but these people do not forget.
"They know exactly what change the boys have put in place. It's such a boost for whatever is to come."
Silva wants more
Thiago Silva believes Chelsea can look back on 2021-22 with pride – but the veteran centre-back wants more next season.
Silva, 37, was one of Thomas Tuchel's standout players in a campaign that saw the Blues lose the Carabao Cup and FA Cup finals to Liverpool but lift the European Super Cup and the Club World Cup.
Couple that with finishing third in the Premier League to secure Champions League qualification and most teams would jump at the chance to swap their achievements for Chelsea's.
But Silva and his teammates are determined to do even better now that the club's ownership saga is coming to an end.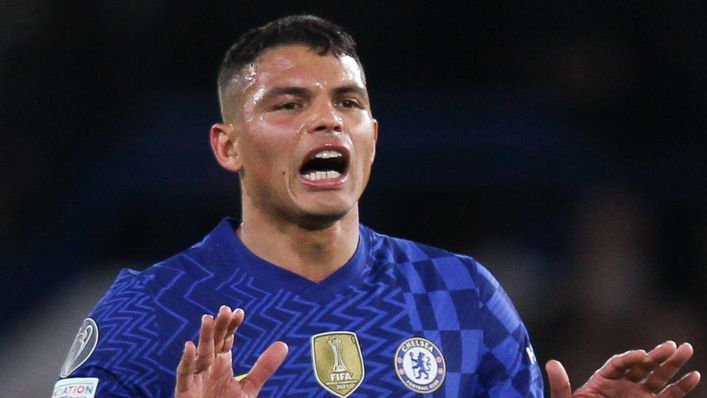 The Brazil international said: "In general it's been a good season, not a great one.
"We were in the top three and during the campaign we had a few cup successes and we lost a few cup finals. It's not what we wanted, but it was okay.
"The Premier League is a dream, something I crave. I've won every domestic league I've played in before and the Premier League is no different to me – it's something I I really want to win.
"Obviously we won the Champions League in 2020-21 and now I have the Premier League on my mind.
"It's not giving up the Champions League, or any other competition in any way, but the Premier League is the one I really want to win."